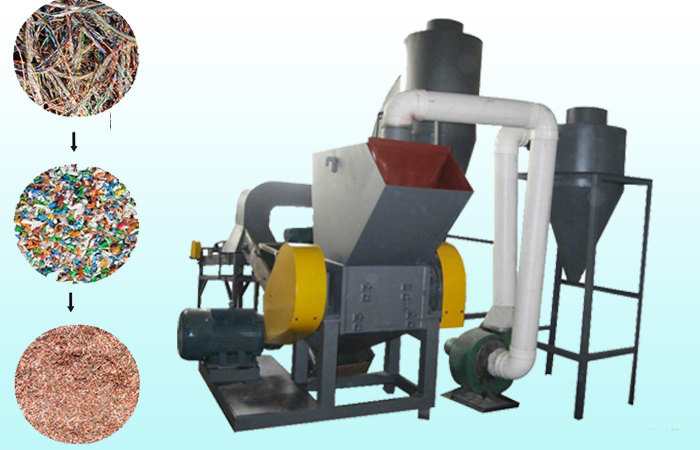 Copper recycling process machine
Copper recycling process machine is a separation equipment can separate mixture of powder material into light and heavy two paret through airflow suspension.Base on the principl of gravity separation ,it separates the raw materials according to theri sperific gravity,particle size and shape,plays an importang role in the separation of recycleable materials.

Copper recycling process machine working process
Firstly, the scrap copper wire is crushed by the first crusher into about 10mm, then the mixture will be delivered to the second crusher to be recrushed into 3-5mm.

Later the copper will be separated from PVC plastic by vibrating machine. copper wire granulator is effective for recycling copper and PVC plastic from scrap wires with a high recycling rate of 99%.
---
If you want to get more information and offer of the equipment,leave us message online,we will reply as soon as possible !