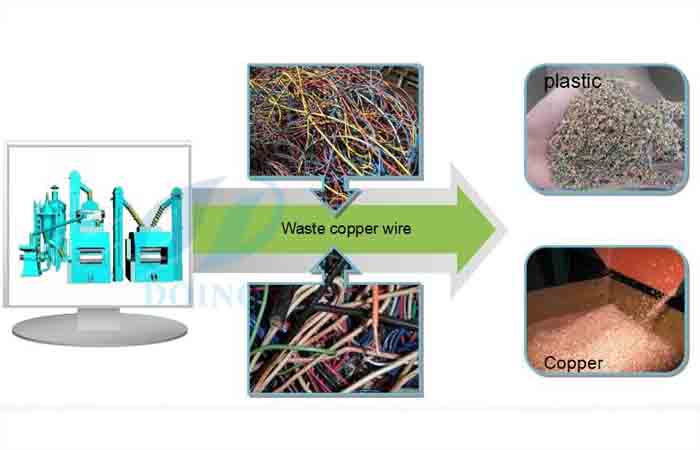 Copper wire stripping machine
Copper wire stripping machine is also called the copper wire recycling machine, the whole process to avoid the burning method of copper bad for the environment, to achieve the recycling of plastic and copper.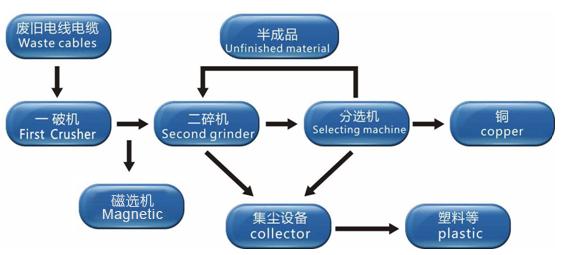 Copper wire stripping machine working process
We directly put strip copper wire into the copper wire stirpping machine , used cable is cut into granules first, during this process, copper and plastic is separated but mixed together, then the granules are sent to vibration device for separation, through wind blow and vibration, the copper and plastic are separated, then pure copper comes out from one side and pure plastic comes out from the other side, we collect the separated pure copper and plastic.
---
If you want to get more information and offer of the equipment,leave us message online,we will reply as soon as possible !