1. Aluminum-plastic complex separation (such as: aluminum tube aluminum-plastic plate, aluminum, packaging, medicine plate etc)
2. Aluminum plastic compound and circuit board of separation (e.g. wires, cables, circuit boards, etc.),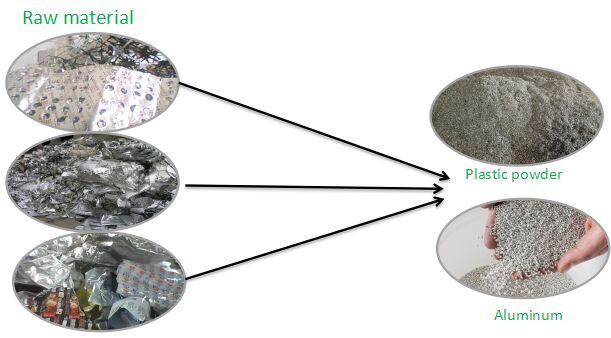 Waste aluminum plastic separation plant can disposal this raw material
3.crops sorting, drugs, fiber sorting, choose product screening many mixtures, purification and separation. More than roller circulate electricity separation and purification of washing about 99% of purity.

4. Waste aluminum plastic separation plant is one of the main equipments of gravity concentration. waste aluminum plastic separation plant is not only widely applied on separating tungsten, the tin, the tantalum niobium and other rare metals and the noble metal ore. Also widely used in separation for Gold, Silver, Tin, Columbium, Tantalum, Titanium, Barium, Tungsten, Iron, Chrome, Manganese, Zircon, Lead, Zinc, Mercury, Copper, Aluminum, etc. The shaker effective recycling granularity scope is 2-0.037 millimeters.

---
If you want to get more information and offer of the equipment,leave us message online,we will reply as soon as possible !