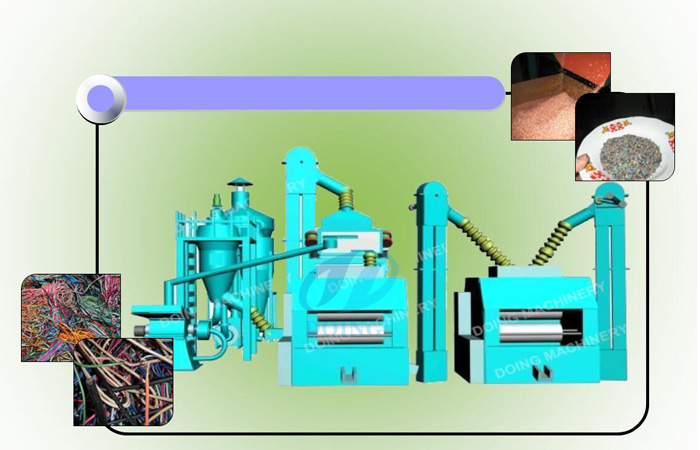 Copper wire granulator
Nowadays, although the competition becomes more and more furious among the metal materials, copper remains the preferred electrical conductor in many applications of electrical wirings. Such as the power generation, power transmission, power distribution, telecommunications, electronics circuitry and other electrical equipment. However, more copper wires means more scrap copper, which means it is a great resource waste and pollution to the environment. Used copper wire granulator is an effective way to solve this problem.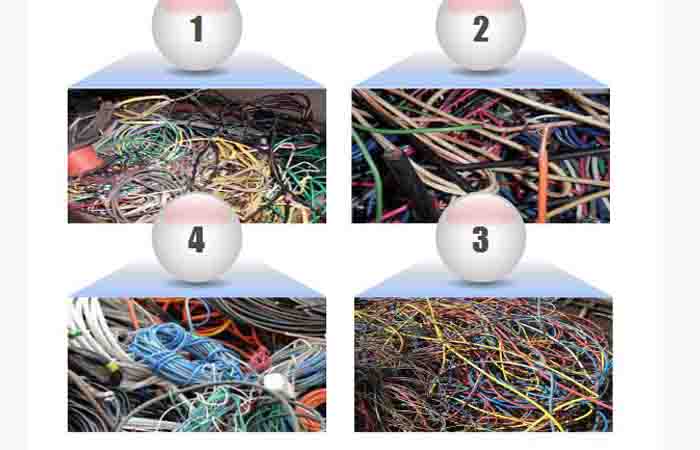 Copper wire granulator raw material
The used copper wire granulator is one of the best ways to recycle Copper Wire,Actually, copper wire granulators work the same way as the shredders do. The most obvious difference is that a shredder deals with papers while a copper granulator recycles copper wires. A former can create paper pieces while the latter create copper granules.

Used copper wire granulator working process


Copper wire granulator working process
Firstly, the scrap copper wire is crushed by the first crusher into about 10mm, then the mixture will be delivered to the second crusher to be recrushed into 3-5mm. Later the copper will be separated from PVC plastic by vibrating machine. copper wire granulator is effective for recycling copper and PVC plastic from scrap wires with a high recycling rate of 99%.

You may ask, what are the advantages of our used copper wire granulator?

Doing produced Used copper wire granulator can help you to recycle effectively as well as protect the environment. Fiber optic wire, telephone wire, computer wires, E-waste wire and finally, ultra waste wire and other types of wires all can be recycled by our machine.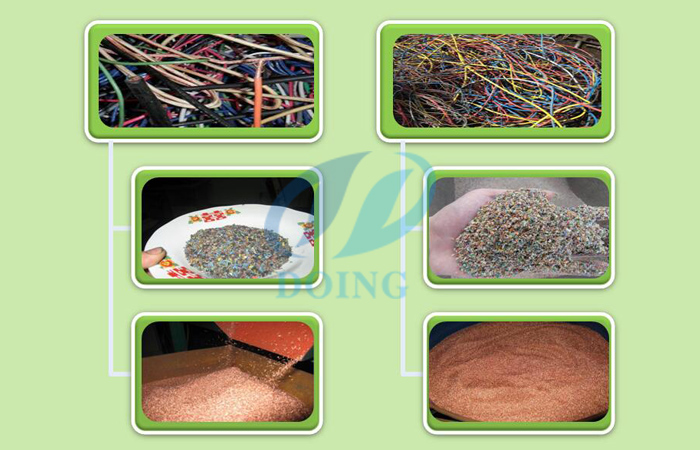 Copper wire granulator final product
You may also wonder if there is any quality guarantee of our product. There is absolutely no need for you to worry about that, for we have been an expert of used copper wire granulator in China for many years, and we have customers all around the word and many of our products are purchased by our repeat customers. An unqualified manufacturer can not survive that long in the high competitive market.

You can trust us, a superior suppliers and manufacturer of used copper wire granulator.
---
If you want to get more information and offer of the equipment,leave us message online,we will reply as soon as possible !